Voting has ended! We got a winner!
Chorus Call Australia is celebrating 14 years of service by giving back to the community.
Our #GoodwillGiveback is now in its 5th year, and once again, we will be donating a huge cash prize, along with fantastic audio and video conference packages, for the winning NFP organisation.
THE #GOODWILLGIVEBACK PRIZE
Second Chance Animal Rescue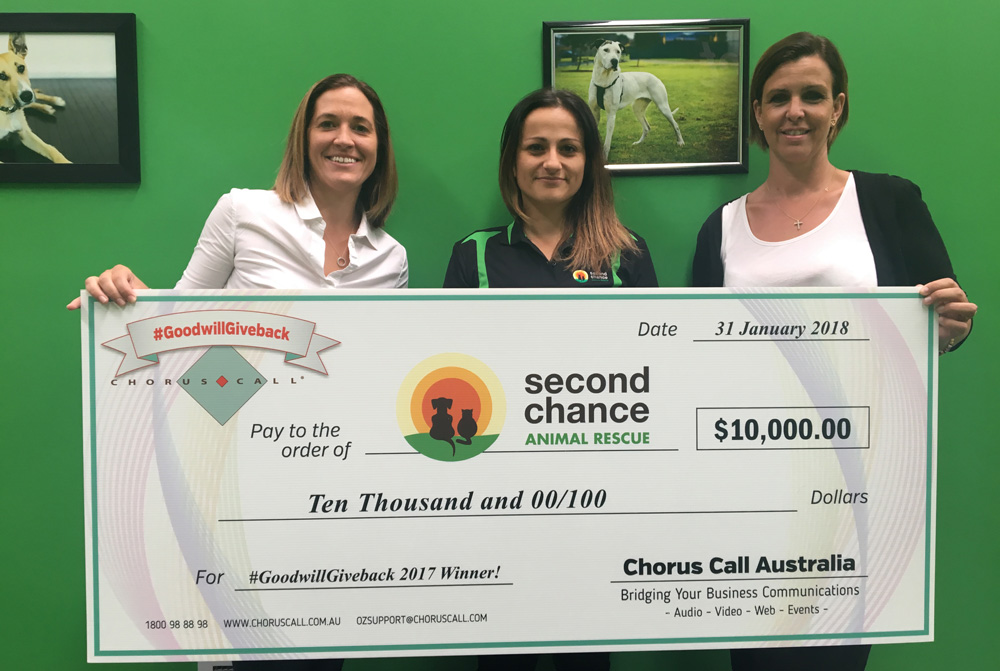 Chorus Call Australia strives to support Not-for-Profit organisations across Australia and New Zealand.
There are so many worthy causes giving back to the community, we have no doubt that all are deserving of our contributions.
Here at Chorus Call Australia, our staff get a real kick out of this program each year as it gives us a way of supporting one of the many deserving organisations.
Make sure you like us on Facebook and follow us on Twitter for this year's #GoodwillGiveback competition updates.
2016 Winner - Fragile X Association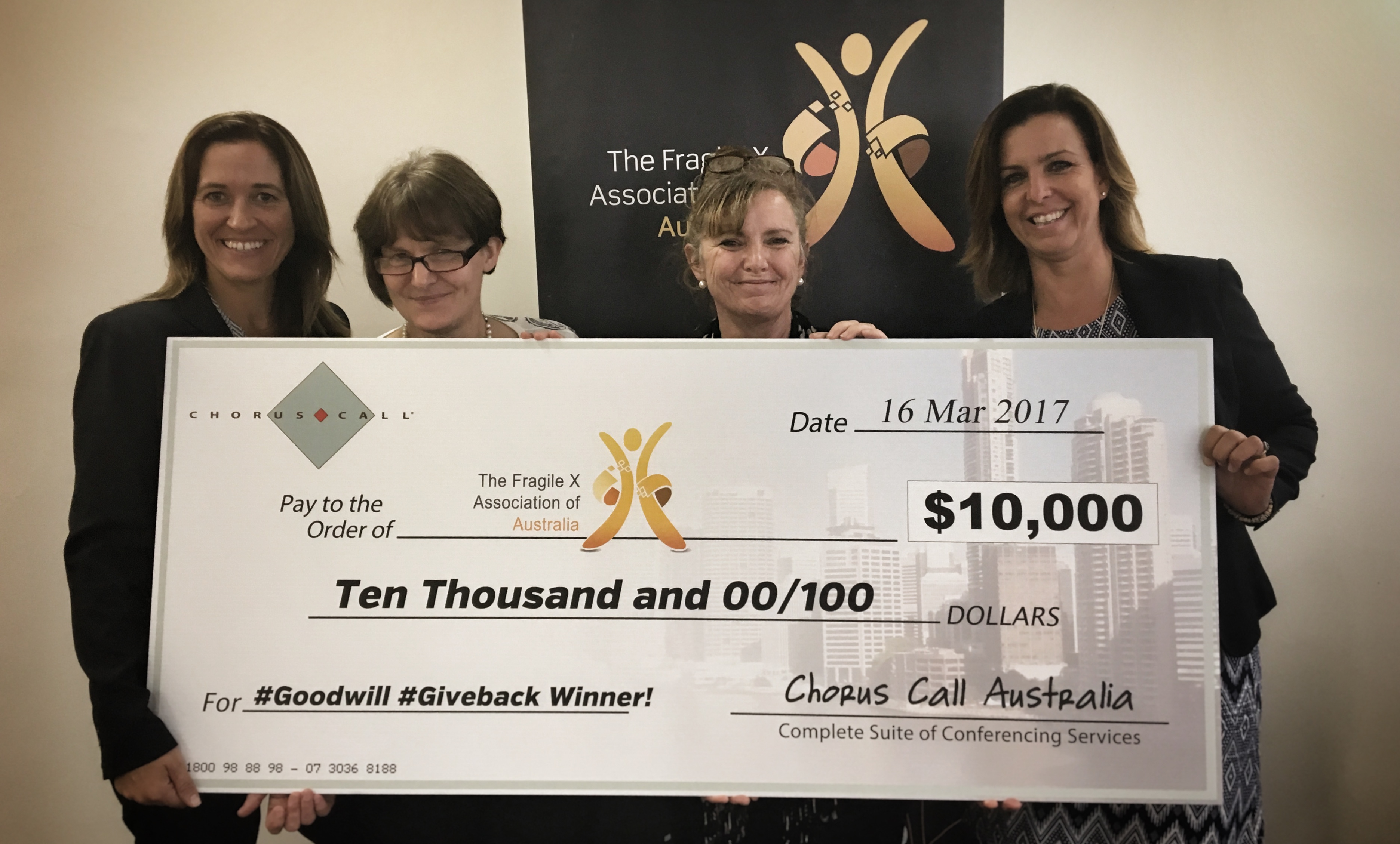 #12for12 Winner - SCARF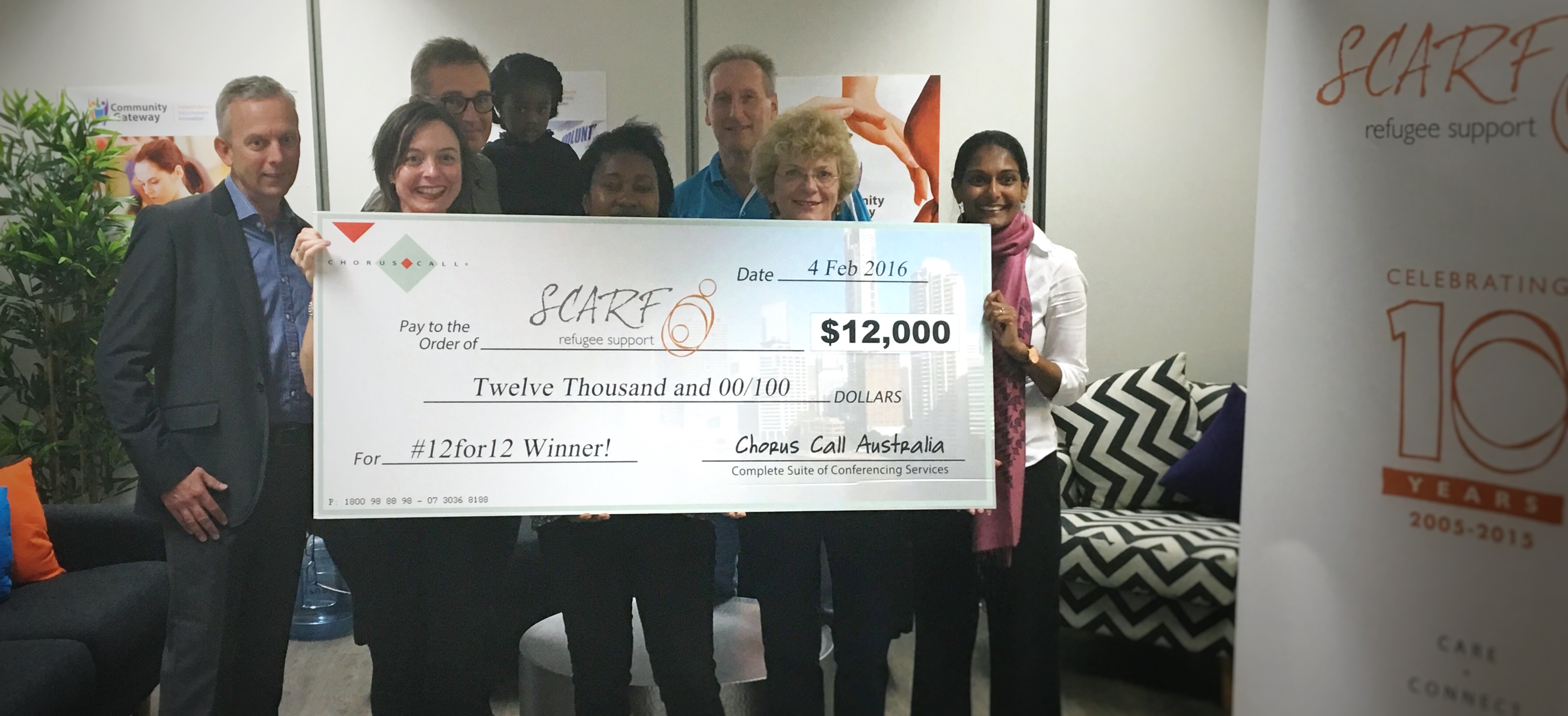 #11for11 Winner - TAD NSW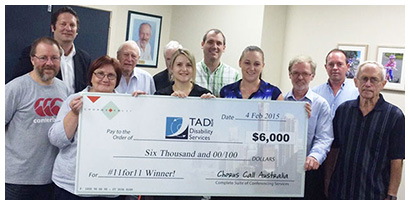 #10for10 Winner - CREATE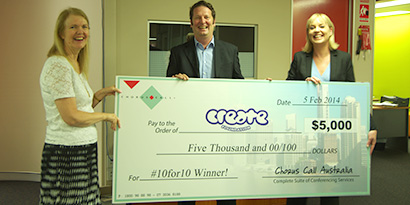 Follow our Annual Donation Competition on social media. Use our hashtags #GoodwillGiveback and #GG17.