Video Contact Centre the new standard for secure video chat
Our video call centre is a reliable, customisable, and intuitive solution to enrich your customer support experience with high‑quality remote video communications.
No Software Downloads
Connect with anyone, anywhere, on any device using HTML5 and WebRTC technologies
Secure Connection
Provide peace of mind with an encrypted connection and secure file transfer and document sharing
No scheduling required
Just one click to connect, no downloads required for clients or agents for instant connections
WebRTC
Encrypted Web Real-Time Communication via your web browser
Collaboration Tools
Desktop, application, document & media sharing capabilities
Geotagging
Provide customer location details with geographical metadata
Keep the personal touch
Video is required more than ever as a form of communication or a way of connecting with your customers. Why lose the ability to talk to a specialist instantly? The Video Contact Centre is an instant web-based solution with no downloads or account creation required to get started. Virtually replicate in-person interactions with live video calls and build meaningful connections with your clients.
Book your free demo
Video communication made easy
Effortless video connection from a smart device, desktop or in-store kiosk easily connects with one click to a video helpdesk. Customise the look and feel of the interface to match your brand. Instantly feel comfortable with our familiar and intuitive web interface.
Book your free demo
Real-Time Video Transfer
Inbound video calls can be transferred in real-time from the call centre agent to your specialist in any department.
Reporting
Access statistics and metrics to measure and monitor the call centre performance.
Collaboration Tools
Do more during your customer encounters with Video Contact Centre advanced collaboration functionalities, including application sharing, file transfer, chat, call recording, and more.
Scheduling
Book a video call that is best for your customer and specialist with appointment scheduling.
Geolocation
See where your customer is calling from using the embedded Video Helpdesk map, allowing you to provide localised support.
Departmental Division
Easily create groups and sub-groups to properly allocate your call centre staff based on your business needs.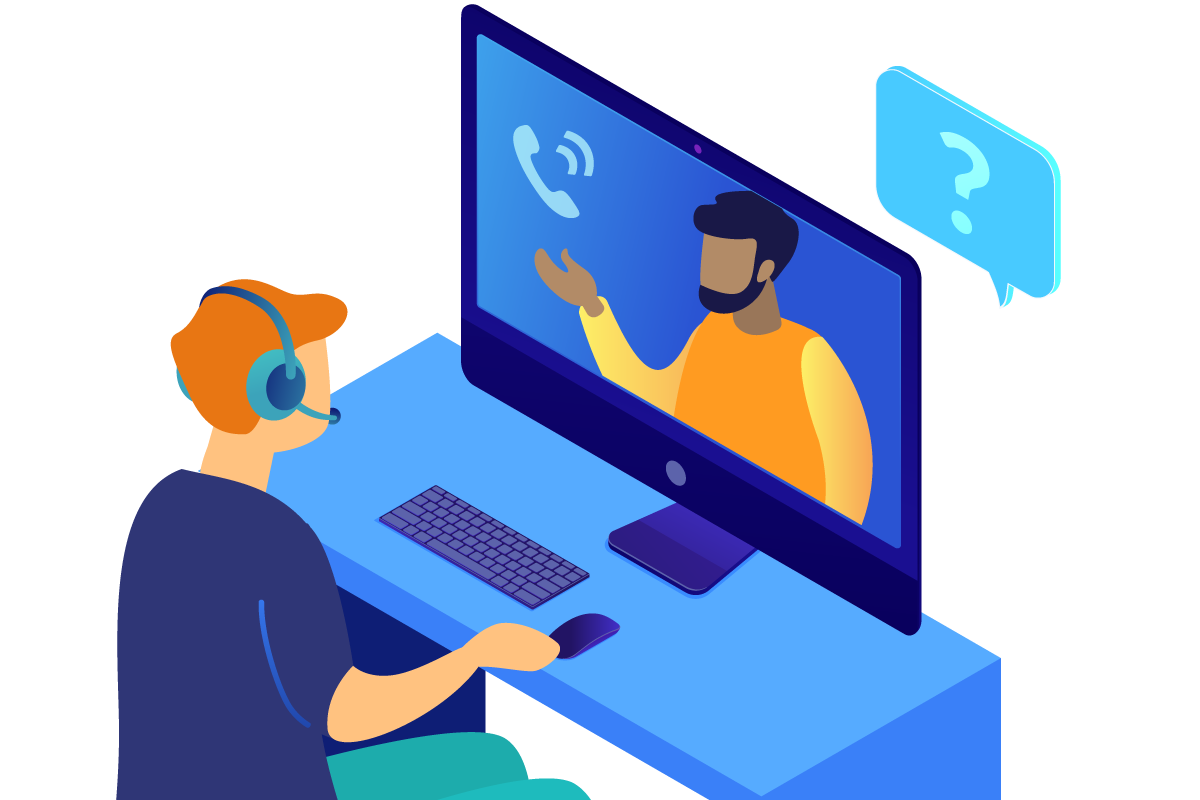 Solutions for industries
What are you trying to resolve? Enable Video Customer Support for a variety of industries. Whether you need to verify some details with your customer for a loan, talk to a medical specialist, give out insurance quotes, seek legal advice, and ask quick questions about a product you wish to purchase.
Book your free demo
Financial Services
Improve Customer Engagement with the Face-to-Face Interaction

Healthcare
Enabling Virtual Hospitals, Clinics and Pharmacies.

Insurance
Schedule your next insurance claim via video.
Legal
Legal advice at the touch of your fingertips.
Retail
Maximise your sales with an expert on hand to guide you.
Book your free demo
The best way to describe what we do is to show you!