Success is not merely reaching a destination. It is a journey fueled by determination, resilience, and endless aspiration. As one of Australia and New Zealand's leading conference and virtual event service providers, Chorus Call has been tirelessly helping clients hold engaging and successful meetings for over 18 years. We are happy to have served our clients and have remained dedicated to our craft and high-quality service.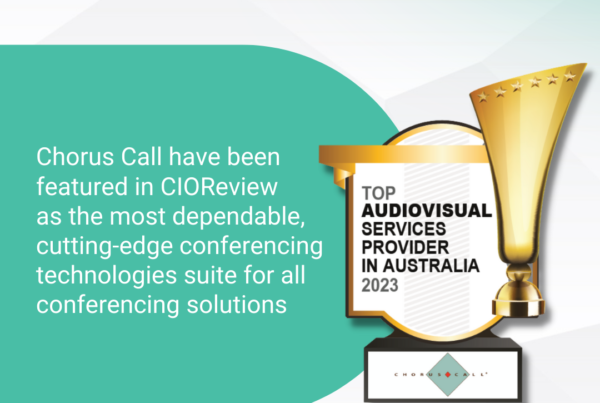 This is why it is with great honour that we share this amazing news that has filled our hearts with immense pride and joy. Chorus Call has been awarded the prestigious honour of being recognised as one of Australia's Top 5 Audiovisual Services Providers by CIOReview APAC. This incredible achievement highlights our unwavering commitment to delivering excellence and innovation in the event services domain.
A Journey of Redefining Communication and Collaboration
For 18 years, Chorus Call has been at the forefront of transforming the way organisations communicate, collaborate, and connect. Our dedication to providing cutting-edge audiovisual solutions has earned us the trust of countless clients across diverse industries, and this recognition by CIOReview APAC is a testament to the hard work and passion of our talented team.
At Chorus Call, we believe that successful communication lies at the heart of every thriving enterprise. Whether it's virtual meetings, webinars, teleconferences, or video conferencing solutions, we have consistently strived to go beyond mere audio and visual experiences. Our mission has always been to create seamless, immersive, and interactive communication platforms that transcend geographical boundaries and foster meaningful connections.
This prestigious award is a result of our relentless pursuit of excellence, innovative spirit, and unyielding commitment to customer satisfaction. It motivates us to continually push the boundaries of technology and redefine the audiovisual landscape. As we move forward, we are even more determined to enhance our offerings and stay ahead of the curve to meet the evolving needs of our clients.
What is CIOReview APAC?
CIOReview APAC is a prominent technology magazine that provides enterprises with information about the solutions and services they need to navigate a constantly shifting business environment. They are a reliable source of information and a forum where C-suite executives, industry experts, technology buyers, and other decision-makers can share their valuable insights on emerging market technology trends. They are known for their meticulous evaluation of service providers across various domains. As such, their recognition of our company is a moment of great pride for the entire Chorus Call family. It inspires us to continue our quest for excellence. We will remain committed to empowering organisations with innovative communication solutions bridging distances, uniting minds, and fostering growth.
A Grateful Acknowledgment to Our Clients and Collaborators
Our success wouldn't be possible without the unwavering support of our loyal clients and partners. We extend our heartfelt gratitude to each one of you for trusting us with your communication needs and enabling us to grow and innovate consistently. Your feedback, encouragement, and constructive criticism have been instrumental in shaping our services and driving us toward excellence.
In this dynamic world of technology, the journey to success is ongoing. As we celebrate this remarkable achievement, we also renew our commitment to continuous improvement and relentless innovation. We are focused on refining our solutions, incorporating the latest advancements, and embracing emerging trends to provide unparalleled audiovisual experiences.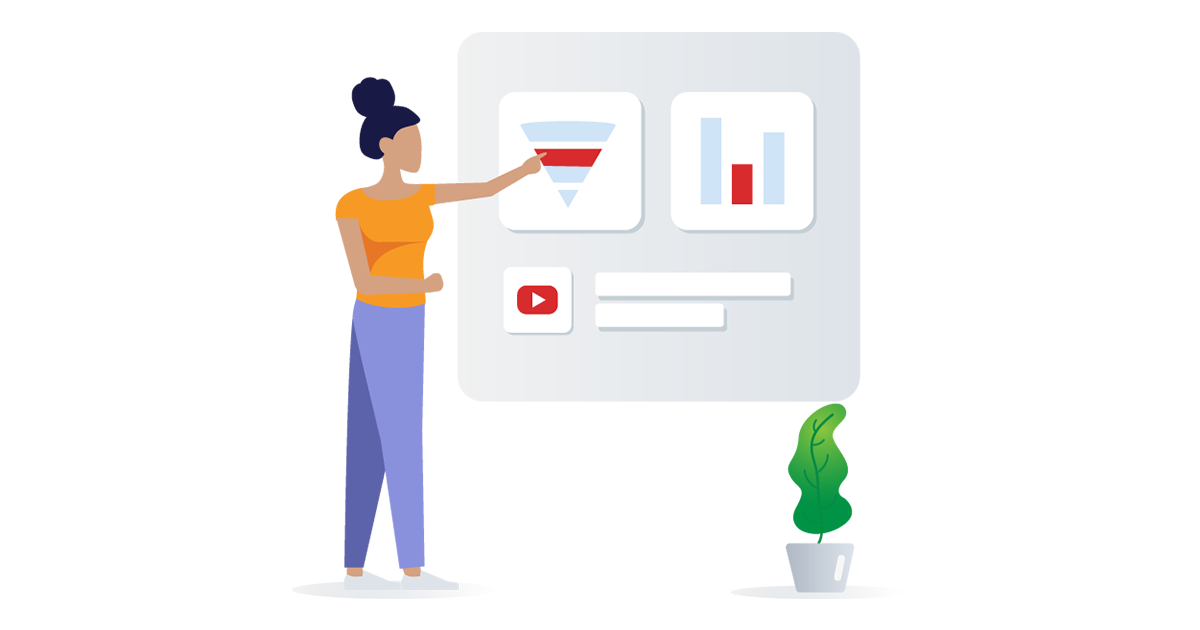 Get in touch with our award-winning team today to discuss the best solution for your organisation.