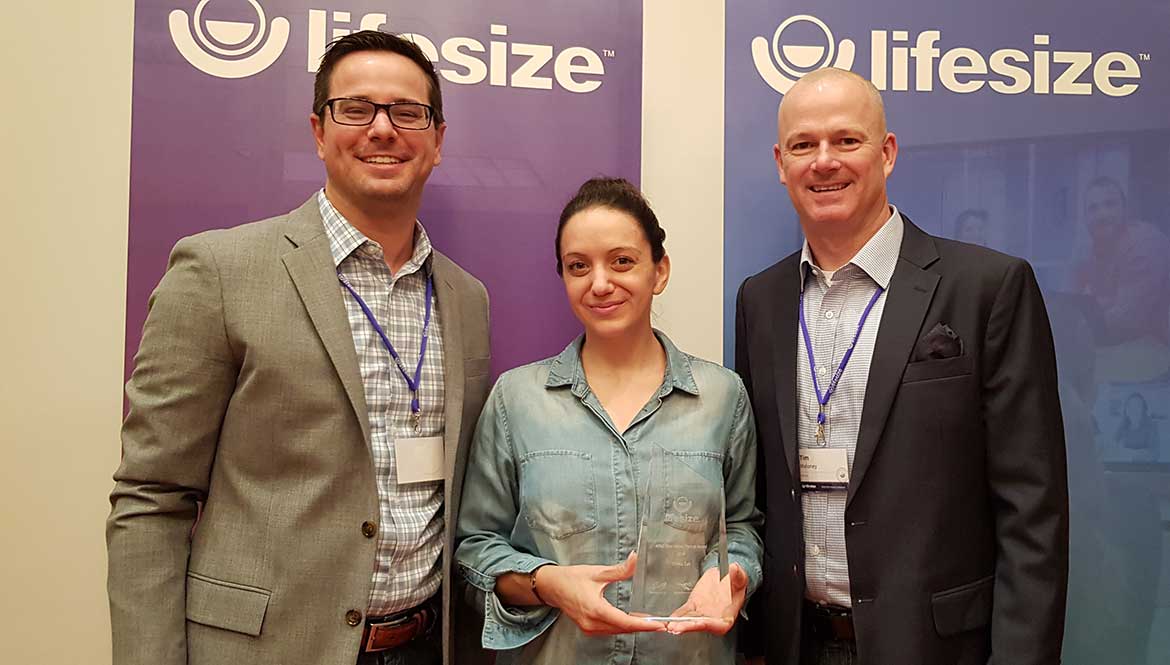 Chorus Call Australia Recognized by Lifesize as the
APAC Most Valuable Partner 2018
Chorus Call Australia is proud to announce that we've been recognized by Lifesize®, a global innovator of video collaboration and meeting productivity solutions, for Most Valuable Partner in the Asia Pacific region.
The award was presented to us on August 15, 2018 at the Lifesize APAC Partner Conference in Hong Kong. This was a great event where partners from all over the Asia Pacific region came together to learn about upcoming innovations from Lifesize in the UC and video collaboration industry, and engage with a wide range of experts and thought leaders.
"Lifesize partners with leading service providers, resellers and distributors to deliver the best video conferencing and collaboration experience possible to organizations around the world," said Craig Malloy, CEO at Lifesize. "We are proud to honor Chorus Call Australia with this award, highlighting their consistent, high-quality services, as well as the remarkable momentum they have fostered in increasing workplace productivity and collaboration for many organizations."
"We're thrilled to receive this award from Lifesize and to be recognised for the strength of our combined offering" said Ms Saraiva, National Video Sales Manager for Chorus Call. "We have enjoyed a strong partnership with Lifesize for the past seven years and this award is reflective of the success we have achieved for many of our clients using Lifesize services. To be awarded 'Most Valuable Partner of the year' by one of the most innovative providers in the industry is a huge honour."
A Lifesize Silver Partner for the last seven years, Chorus Call has supported many organizations with innovative and user-friendly video solutions.
Chorus Call Case Study: Deaf Services Use Lifesize Video Conferencing for VRI
Deaf Services provide Video Remote Interpreting (VRI) services to deaf and hard of hearing NDIS participants using Lifesize, provided by Chorus Call Australia. Watch CEO Brett Casey and his team discuss how Lifesize video is empowering them to help their community, through their partners Auslan Connections.
Committed to Excellence
Chorus Call has served the Australian and New Zealand markets for the past 15 years with best-in-class conferencing and collaboration solutions. Chorus Call works with many of the industry's leading vendors to provide video conferencing solutions that empower organisations to increase collaboration and productivity.
We have a commitment to customer experience and delivering high quality products and exceptional service. We are proud to report a world class NPS score of 88. More about NPS here.
view our video solutions