In the lead up to reporting season, it is a great time to see what technology has changed and learn that there are new automated solutions available to enable your virtual results briefing to be a better user experience for those in attendance.
Conference Call or Webcast, why not have it all?
With what we have learned from the increasing numbers of Virtual Meetings (conference calls and webcasts) due to Covid-19, the key now is all about automation; everybody expects to join quickly and seamlessly. We have all become more accustomed to participating in virtual meetings by clicking on a link, entering our details, and joining. The process for your participants to join your Results Briefing is now no different.
Gone are the days of listing a myriad of global dial-in numbers and a conference ID on your ASX release, now all you need to do is insert a link. View our Conference Invitation >
Once your invitees click on this, they can pre-register for your event by entering their details and automatically receive a calendar invite via email. Now all the information is in one place, no more cluttered ASX releases and no more checking the numbers, conference IDs, or webcast links.
This technology is complete automation for your analysts, investors, media, and those who join your virtual events. No more phone hold queues or wait times listening to some not so endearing elevator music as the clock ticks past the start time of the Briefing.
Benefits of booking a Chorus Call Virtual Event
Firstly there are no complaints about holding queues from Analysts, that they missed the start of the call or last-minute emails asking the scheduler for joining details as it is simply all in their calendar invite from when they pre-registered. They have all the information laid out in front of them; it doesn't get any simpler. And, if you need to make a last-minute change to the time of your event, an updated invite is pushed out to all registered parties, reducing any further communication required from the scheduler. Automation at its finest.
Additional benefits for the scheduler is that you have access to 24/7 reporting of who has pre-registered to join the event, so at least you know who's coming! (this is where you can see their pre-registered question if you choose to add this option). Finally, that participant list post-event has the correct spelling of your attendees' details such as their Name and Company, as they have entered those details themselves. It is the little things that make all the difference after all. Learn more about Chorus Call's Diamond Pass technology >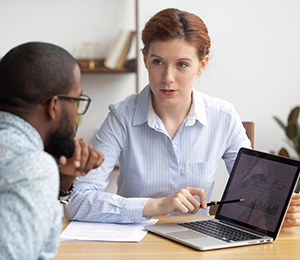 Pre-Record or Live
Pre-recording the audio of the presentation, for either your conference call or webcast, is fast becoming the most popular go-to solution for Results Briefings, where the virtual audience is none the wiser that it is not live. Pre-recording can provide the speakers with peace of mind of seamless communication with the opportunity to review their recording and edit and re-record where necessary before the live event. Your webcast slides can be synced with your pre-recorded audio along with the provided slide timings or manuscript, allowing you to sit back and be ready to go live in the background for Q&A. It also gives your speakers valuable time to vet the questions that come in via the webcast during the event and also choose which ones they want to address.
Live Audio or Video with Slides
Video technology has again evolved where the video quality from your webcam has matured; this has been prevalent during Covid-19 and is entirely sustainable. It is now possible to bring in speakers from the comfort of their own homes from around the globe and feed these live videos into your webcast. You no longer need to be in your boardroom or an auditorium with a camera and a live audience. The costs and benefits of running results briefings remotely bringing in a video stream from any location and professionally are closer in reach than ever before. If you have attended one of ARIA's latest webinars, you would have seen these live video speakers. View AIRA Virtual Half-Day Seminar > Please note you must be an AIRA member to view this content, if you would like another example, please contact us.
When should we report this August? Miss the rush and go early!
Commonly 90% of companies will report all in the same two weeks of the reporting season. The best advice would be to go in the first two weeks of August if you can and report early to miss the rush. Why is this relevant? What most companies won't realise is that there is only a finite amount of resources from their service provider that can run their event.
With everyone reporting at the same time on the same day within the same two weeks, it stretches resources, overloads phone and internet networks. It also means that human resources, in the sense of conference call operators and webcast producers, are running back to back events. Has something ever gone wrong on your event and have you ever wondered maybe there is just too much going on at once? This issue is when network failures happen, purely due to volume, often the reason for an event failure, which is entirely outside of your provider's control. Be like IAG or CBA and miss the rush and go early! Maybe even go early afternoon if you really must report in the back end two weeks of the reporting season to miss the morning congestion, afternoon reporting is standard in the US, not so much in Australia.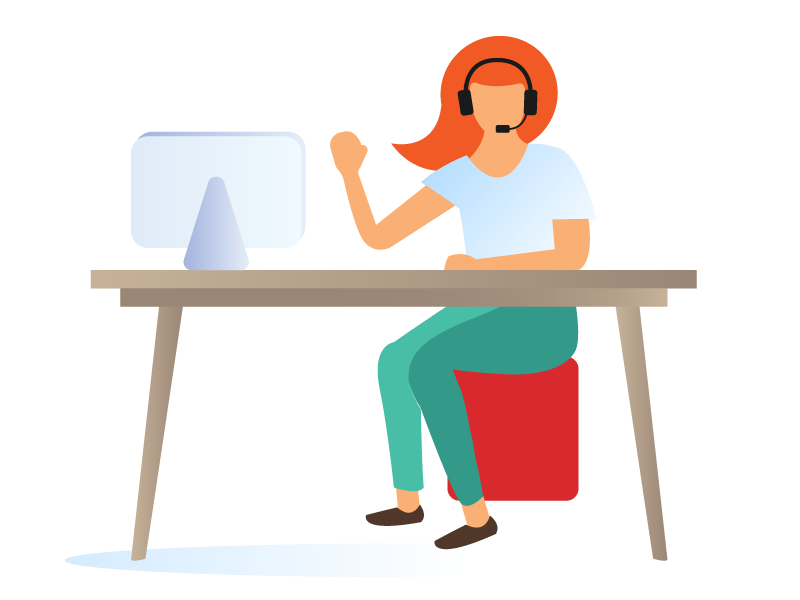 Need some help or keen for a chat?
Want to know more about best practice or new technology options for your upcoming virtual event? Feel free to reach out to our dedicated investor relations team at Chorus Call. They have over 25 years' experience in delivering over 300 events per reporting season. We are the experts for your next virtual event for AGMs, Results Briefings, Investor Day's, Employee Briefings, and Market Updates.