Virtual events or online events are great because they allow you to connect with your audience in a way that traditional events don't. You can create a virtual experience that brings people closer together while still allowing you to keep all the control over the format of your event.
However, when it comes to online events, it can be hard to know what type of event will work best for your audience. If you're looking for a way to keep your audience engaged and entertained, we've got you covered.
In this blog, we've rounded up some of our favourite virtual event ideas that can help you connect with your audience in a virtual social event. We'll also discuss top tips for holding a successful virtual event.
Engaging and Fun Virtual Event Ideas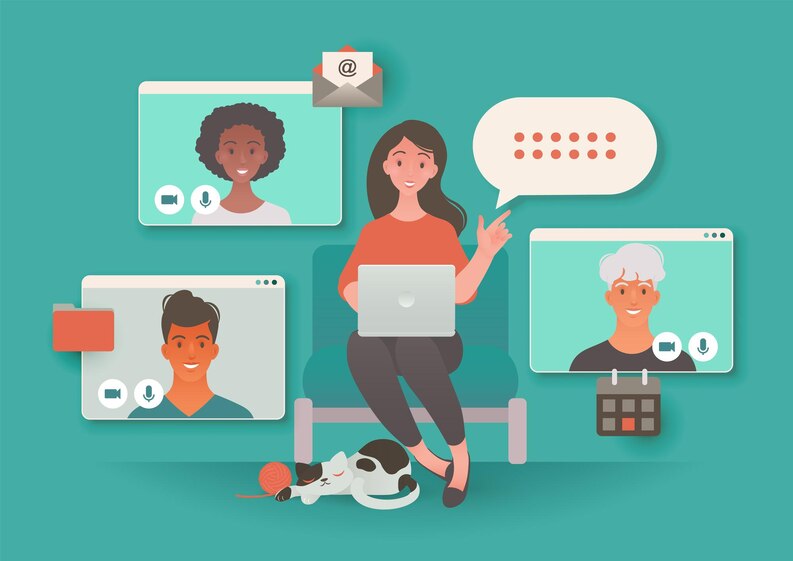 Virtual events are a great way to bring your audience together and create a memorable experience. They can be used in a variety of ways, including team-building exercises, customer engagement, training and development workshops, product launches and more. Moreover, by hosting online events, you can reach people who may be too busy or too far away from where you are located.
Seminars and Conferences
Expert Panel Discussions
Expert panel discussions in virtual conferences and seminars provide a valuable forum for knowledge transfer. They put together a panel of subject matter experts who dig deep into specific issues, giving audiences a thorough understanding of the subject.
The expertise of the panellists, combined with the participatory nature of virtual conversations, guarantees that attendees leave with a deeper appreciation of the subject matter and a broader perspective on the themes discussed.
Industry-Specific Webinars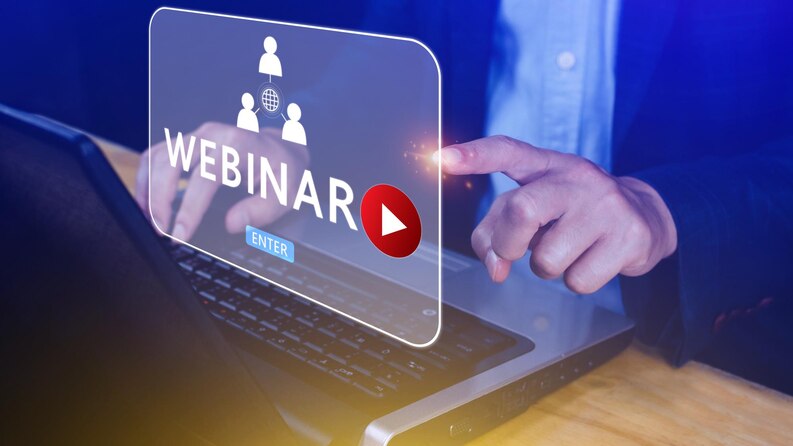 These webinars, which are focused on industry-specific themes, trends, and issues, provide a dedicated venue for professionals to share ideas, best practices, and the most recent advances in their respective industries.
Attendees acquire practical knowledge and actionable insights from the concentrated experience of industry insiders. Industry-specific webinars greatly contribute to the total educational value of virtual events by providing personalised information that resonates with attendees' specific interests and career goals.
Question and Answer Session
These sessions promote a lively exchange of ideas, allowing attendees to seek clarity, investigate intricacies, and get a deeper understanding of the event's topic.
Attendees can actively contribute and determine the course of discussions during Q&A sessions, generating a sense of involvement and ownership in the learning experience.
Q&A sessions strengthen the educational experience by ensuring that attendees leave with a thorough comprehension of the topics taught and their individual questions answered.
Networking Events

Virtual Speed Networking
Virtual speed networking allows users to meet and exchange information with several people in a short time.
This digital version, modelled after in-person speed networking, links participants for brief one-on-one chats before moving on to the next connection. This is one of the best virtual networking ideas for attendees since it helps them to extend their network and uncover possible connections swiftly.
Participants can share their origins, hobbies, and goals during these sessions, making it simpler to identify meaningful connections.
Icebreakers
Icebreaker activities operate as catalysts for breaking down social barriers and starting talks among virtual event attendees. They loosen things up a bit in digital contexts where initial interactions can feel rigid or too formal. They lighten the mood for the event, encouraging attendees to network and collaborate throughout the virtual meeting.
Icebreakers might take the form of games, quizzes, or thought-provoking questions that encourage attendees to interact with one another.
Virtual Coffee Breaks
Virtual coffee breaks are the best virtual event ideas for businesses because they provide a casual and informal environment for attendees to engage in impromptu talks. This participatory virtual event concept not only breaks up the planned program but also fosters a sense of community in the virtual space.
They invite participants to discuss their experiences, ideas, and points of view in a casual setting, making virtual events more positive and creating genuine connections among attendees.
Trade Shows and Exhibitions
Exhibitor Showcases and Virtual Booths
These online events enable businesses to exhibit their services, communicate with participants, and create connections. These virtual trade shows frequently include multimedia content such as films, photos, and documents, offering an immersive experience for visitors.
Attendees can explore these virtual areas at their leisure, learning about various products and services, asking questions, and interacting with representatives without being constrained by physical limitations.
Product Demonstrations and Launches
Product demos and launches take on a dynamic and accessible format in the virtual landscape, allowing businesses to reach a larger audience. Businesses can use virtual product demos to display the features and benefits of their products via interactive presentations, live demonstrations, or pre-recorded movies.
These demonstrations allow participants to obtain personal knowledge, ask questions, and make informed judgments regarding the products being presented. Moreover, virtual product launches are significant events that generate excitement and expectation for a new product or service.
Interactive Product Catalogues
Interactive product catalogues go beyond static lists of products in the virtual world by giving a dynamic and engaging experience.
Attendees can learn about a variety of products and services by browsing interactive catalogues that include full descriptions, high-quality photos, and important specifications. This format facilitates navigation and customisation, allowing guests to search for specific things, compare different options, and obtain essential information.
Tips for Holding a Fun Virtual Event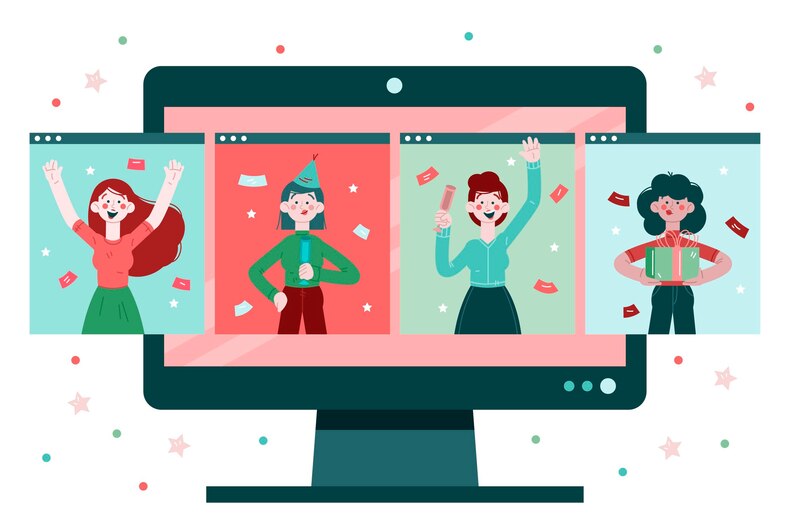 Having an engaging virtual event idea can become a great way to connect with your customers, employees and partners.
Hosting an online event can be a better alternative for companies because it can be done without the cost of travel. You don't have to worry about organising hotels, hiring drivers or setting up a venue for an in-person event. They also allow you to reach more people than you would if you were in person.
With this in mind, here are some tips to successfully materialise an interactive virtual event idea:
Maximise Social Media Gamification Power
Social media not only engages people but also swiftly and efficiently publicise your event. There are a variety of options to have a fun virtual event. Some common online event ideas include having a virtual concert, virtual escape room, or a virtual museum tour.
Social media provides limitless opportunities to engage your audience before, during, and even beyond the final day of your virtual event. You can use many strategies, such as promoting a single hashtag to bring all guests together and keep your audience up to date on contests and freebies.
Here are some simple methods to use hashtags and freebies to keep your audience engaged on social media:
Best Virtual Background:
Encourage guests to be creative with their online backgrounds.
Virtual Scavenger Hunt:
Have audience members look for ordinary household things and provide a fun prize to the first poster that has all the items and your hashtag.
Virtual Booth Contests:
 Hold small contests at each breakout session or virtual booth to encourage engagement.
Polling Before and During the Event
Polling is a technique that event planners and marketers use to increase audience participation, and you can utilise several sorts of polls to adapt your virtual event on the fly.
Pre-event polling gives your virtual event guests the impression that the content will be tailored to their specific needs.
Giving visitors a voice using polling tools not only allows them to customise their own conference experience but also provides you and your staff with vital insight into what guests actually want.
Live polling allows event organisers to interact with and engage their audience during a live event. You may incorporate polling options into your event app to improve the process and enhance participation.
Choose Unique Virtual Event Features
The features you provide participants for virtual conferences, similar to in-person events, are critical to success. Virtual events should be dynamic, with plenty of possibilities for audience members to customise their experience and participate in tried-and-true event engagement strategies like breakout sessions and networking.
To create the most engaging and successful virtual event possible, incorporate the following components into your corporate event management strategy:
1. Multi-Day/Multi-Track Participation:
Allow attendees to choose which days they want to attend and whatever event track is best for them.
2. Breakout Sessions:
Small, specialised sessions with networking activities bring people with similar interests and ambitions together.
3. Interactive Chat Rooms:
Hosting a fireside chat or interactive Q&A session with a guest speaker allows event attendees to interact with presenters.
Think outside the box.
When planning an online event, it's important to be creative and innovative. A virtual event does not have to be less than an in-person event. Event planners like you may use a combination of important event techniques and virtual tools to keep your audience engaged, delighted, and hyped about your event.
Going virtual necessitates thinking outside the box and being creative in order to keep participants focused, inspired, and engaged.
Need a partner to host the best virtual events?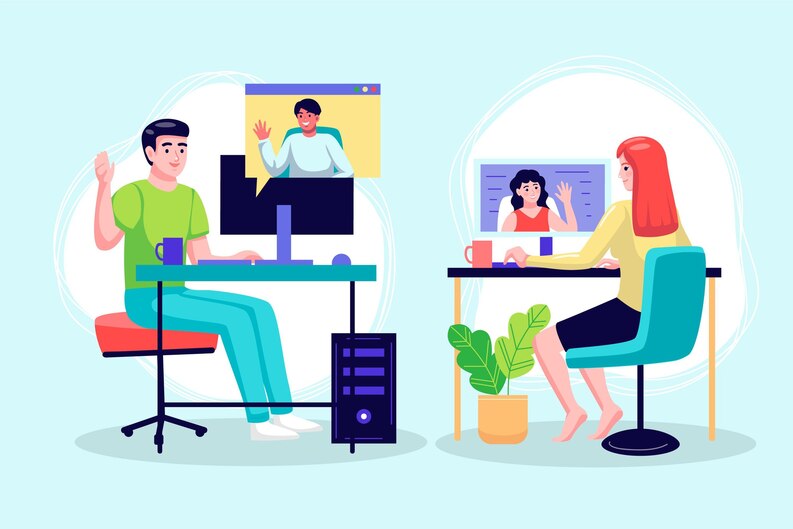 The virtual event landscape is ripe with opportunities to captivate and engage your audience. By embracing creativity and leveraging the unique features of virtual platforms, you can create memorable experiences that go beyond the limitations of physical events.
Whether it's through immersive technologies, interactive sessions, or educational seminars, the key is to keep your audience hooked and eager for more.
If you need a reliable partner in organising your fun virtual event idea, we can help. Whether you're organising virtual corporate events or just want to have a dance party in a virtual environment, we can help you host your fun virtual events.
Chorus Call has been in the virtual events industry for a long time now. We are event professionals and we're teeming with great virtual social event ideas.
Contact us at ozsupport@choruscall.com or at +61 7 3036 8188.