Reporting on your future environmental, social and governance (ESG) matters is now prevalent that should be considered on a quarterly basis. Stakeholders are increasingly looking at environmental, social and governance issues for future investments. ESG has become a vital role for leading companies looking at risks and benefitting from opportunities for long-term success.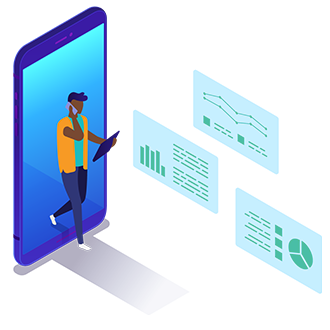 What does ESG mean?
Environmental – reports on the resources your company uses, the waste production, and the impact they have on the planet. It is not all about reducing carbon emissions; it should also look at recycling, waste reduction, water conservation, and climate mitigation strategies.
Social – refers to relationship management and consideration of people; for example, how you manage your relationship with your stakeholders.
Governance – relates to the standards of how your company operates, such as audits, best practice, decision making, compliance and regulations.
Ethical Investing for a sustainable future
Ethical Investing takes into consideration the environmental and social impact that a company has as well as measuring their financial returns. Ethically conscious investors do not want to support businesses that are involved in activities which are harmful to animals, people and the planet. By losing the support of their investors, these destructive businesses will eventually stop existing. Investors that want a more sustainable future will seek out and support those companies who are proactively working to better our planet and the conditions for those on it.
Chorus Call can help you report on ESG in a way that suits you
Using our technology, we can live video stream your presenters from your preferred location, whether that is from your home office, boardroom or a venue of your choice. We can collect live voting poll results, incorporate proxy data into your resolutions for instant feedback on the matter; shareholders can ask a question online or by entering a queue via the phone with an operator managed conference call.
Whatever unique needs you may have, we can customise our events to provide a solution that suits you. Learn more about Virtual Events >

A webcast can have multiple parties join your conference either via the phone or via the web where a presentation can be shared. Resources can be made available to download during the live event and for the on-demand stream. On-demand versions are also available for those who missed the live event or for education and training purposes. Learn more about Webcast >

We manage your conference to take the stress out of reporting. You can connect multiple sites all into a single conference for your live audience to listen. Learn more about Managed Audio Events >
Why should location interfere with your attendance?
From our experience, virtual events have a greater audience and higher engagement by making your event more accessible and with more intuitive ways to engage. Having a live stream that everyone can access online removes any geographical boundaries and travel restrictions in place. All shareholders can enter a digital queue for questions online or via the phone so every voice can be heard, and on-demand streaming for digital playback for those who couldn't attend.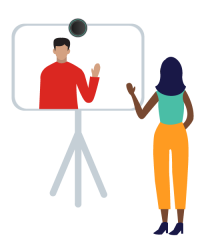 Whatever unique needs your organisation may have, we're certain that we can provide a solution that fits.