We have all been through a recent transformation. Parts have been challenging, but other parts have allowed us to see new ways of living and working differently. We live in a time where we can hold virtual meetings, collaborate on the same document from different countries, video conference one another or in larger groups, stream content and so many new ways we can all keep in contact.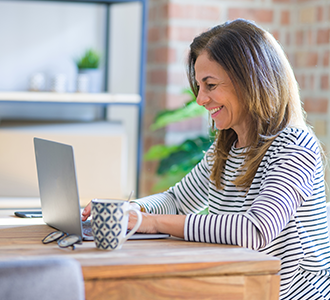 Making sure you don't feel alienated we are here to help you, your employees and your customers stay closely connected from afar. We have seen a positive change in the way people behave and the increasing number of ways to stay connected. The most common form of communication with our colleagues is via email, but now a more significant number of people are taking part in audio and video calls than they did at the start of the year.
Now more than ever is the time to try new things and new ways of connecting. With a remote workforce or an audience with no physical presence, we have to look at ways in which we can all stay connected and not feel left behind. Chorus Call can give you the power to connect, work more efficiently, and embrace these changes into the future of your everyday communications. Take advantage and make the most of today's technology to broadcast via audio, video, or the internet. Our in house team of specialists can find the right solution for you and your business needs along with some of our developed applications.
Meetings and Presentations
Teleconferencing

A teleconference is a secure and straightforward solution for your verbal communication needs. Unassisted Teleconferencing is a cost-effective way to have your regular meetings. Operated Assisted Teleconferencing is essential when attendance and timing are crucial; let us deliver a seamless, professional approach to your meetings. Learn more about Audio Conferencing >

Video Conferencing

Stay connected with your teams, colleagues and remote workforce. There is a wide range of video solutions out there that also incorporate content collaboration, instant messaging and even audio calls. Learn more about Video Conferencing >

Digital Content Sharing

Join from any location and device. C-Meeting is our content-sharing platform with HD audio and video capabilities. Easily schedule meetings with an Outlook Plugin. Learn more about C-Meeting >
Broadcasts and Events
Webcast Stream

Stream live or On-demand. A webcast is a great way to keep your audience updated, shareholders informed, or to virtually launch a product. You can have multiple parties join your conference and view your presentation via the web. Resources can be made available for download during the live event and the on-demand. On-demand versions are also available for those who missed the live event or for education and training purposes. Learn more about Webcasting >

Virtual Events

Why should location interfere with your attendance? From our experience, virtual events have a greater audience and higher engagement by making your event more accessible and with more intuitive ways to engage. Learn more about Virtual Events >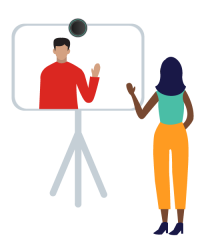 Whatever unique needs your organisation may have, we're certain that we can provide a solution that fits.